JORDAN CURVALLE: "WE ARE ALWAYS LOOKING OUT FOR NEW CHALLENGES"
Jordan Curvalle is the team manager for the Sherco Racing Factory team. With an impressive competitive background, including an overall victory in the International Six Days Enduro and three European enduro titles, he brings invaluable experience to the team of young guns bristling with ambition. We caught up with Jordan in the forests of Sweden during the Enduro GP round there.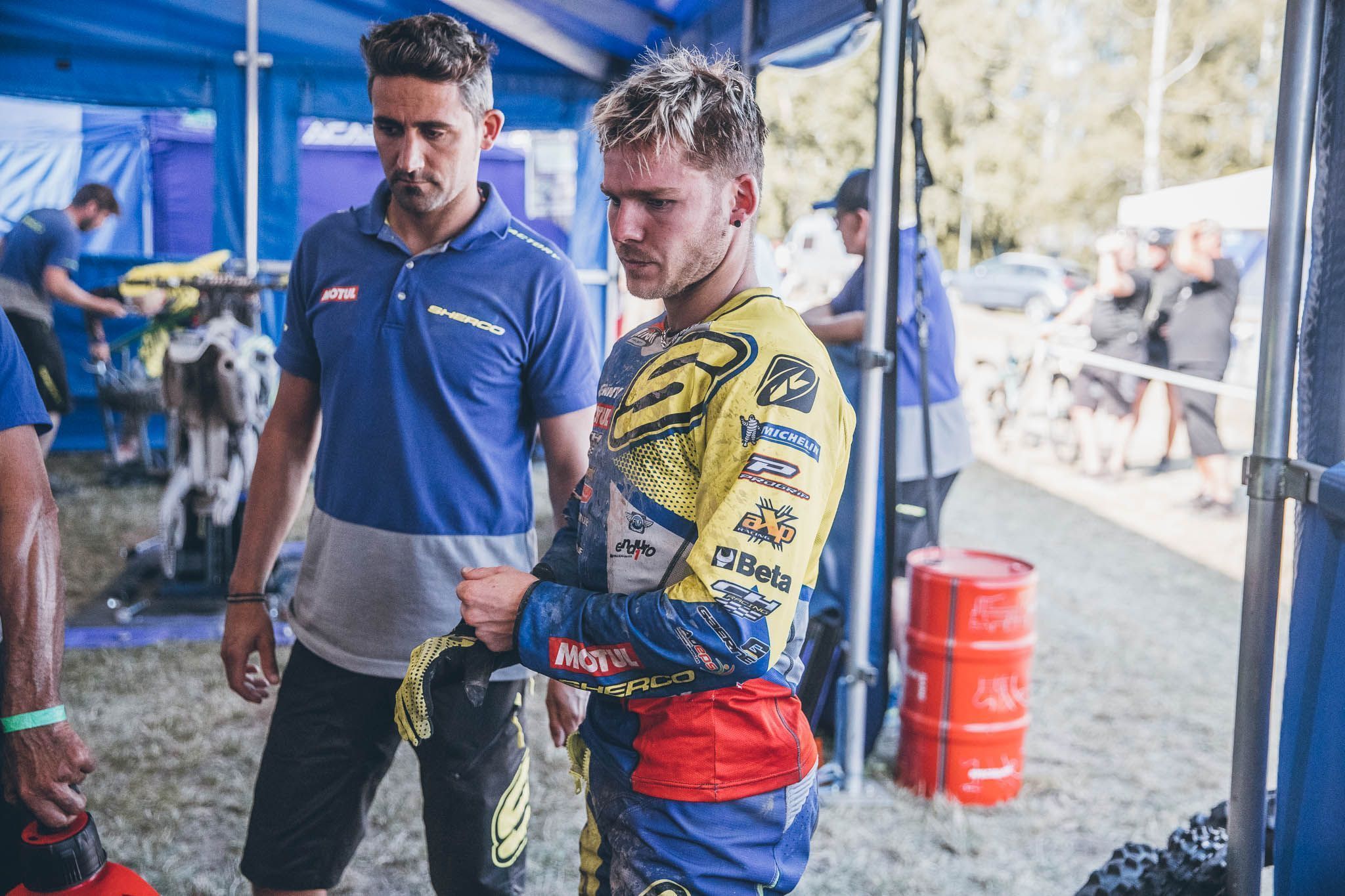 Jordan, we're here in Sweden with Hamish Macdonald and Antoine Magain. How was this round of the Enduro GP championship?
It was an odd round in the championship. It's not what we expected of Sweden. It almost felt like we were racing in Spain or Italy, not Sweden. Overall, we're delighted with the result and Hamish did very well. Antoine did very well too but had a crash in the last special test and needed to go to hospital to have his wrist checked. He definitely had the pace to be in front. So, despite it being a very tough weekend, we can be positive and hope for a swift recovery by Antoine.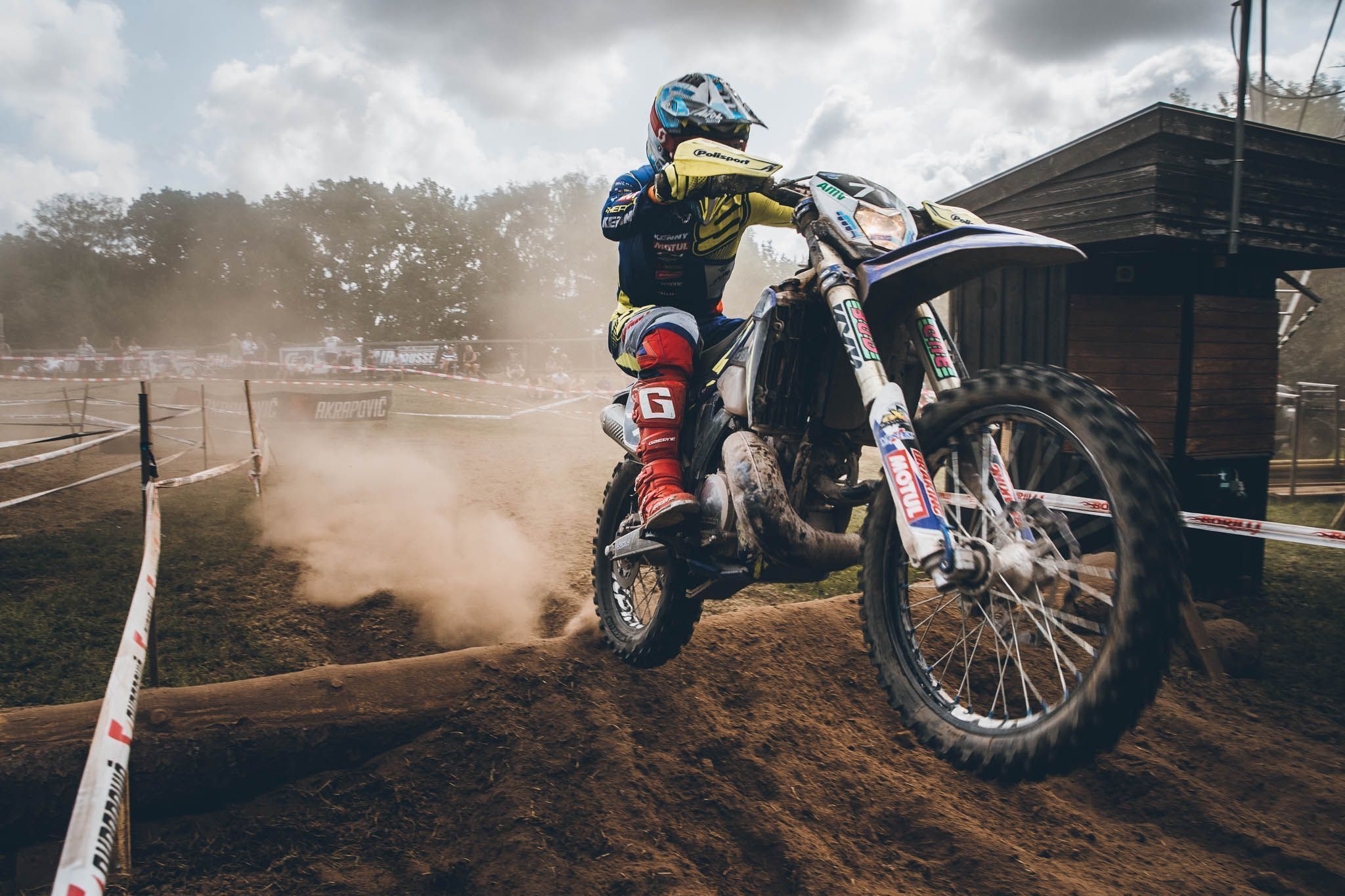 You have competed a lot in the past, which brings a lot of experience to the team. How do you play this out as a team manager?
I'd like to think it's great to have this experience because it's easier to think like the riders. On top of that, I still ride a lot, especially in winter when I do the development work for our new bikes. During these tests, I join our riders on the same track as they are testing the race bikes on, and they will come to me for advice on how to set up the bike or tackle certain obstacles. They know I have this experience, so they ask a lot of questions, and I think it's my responsibility to support them in any way possible.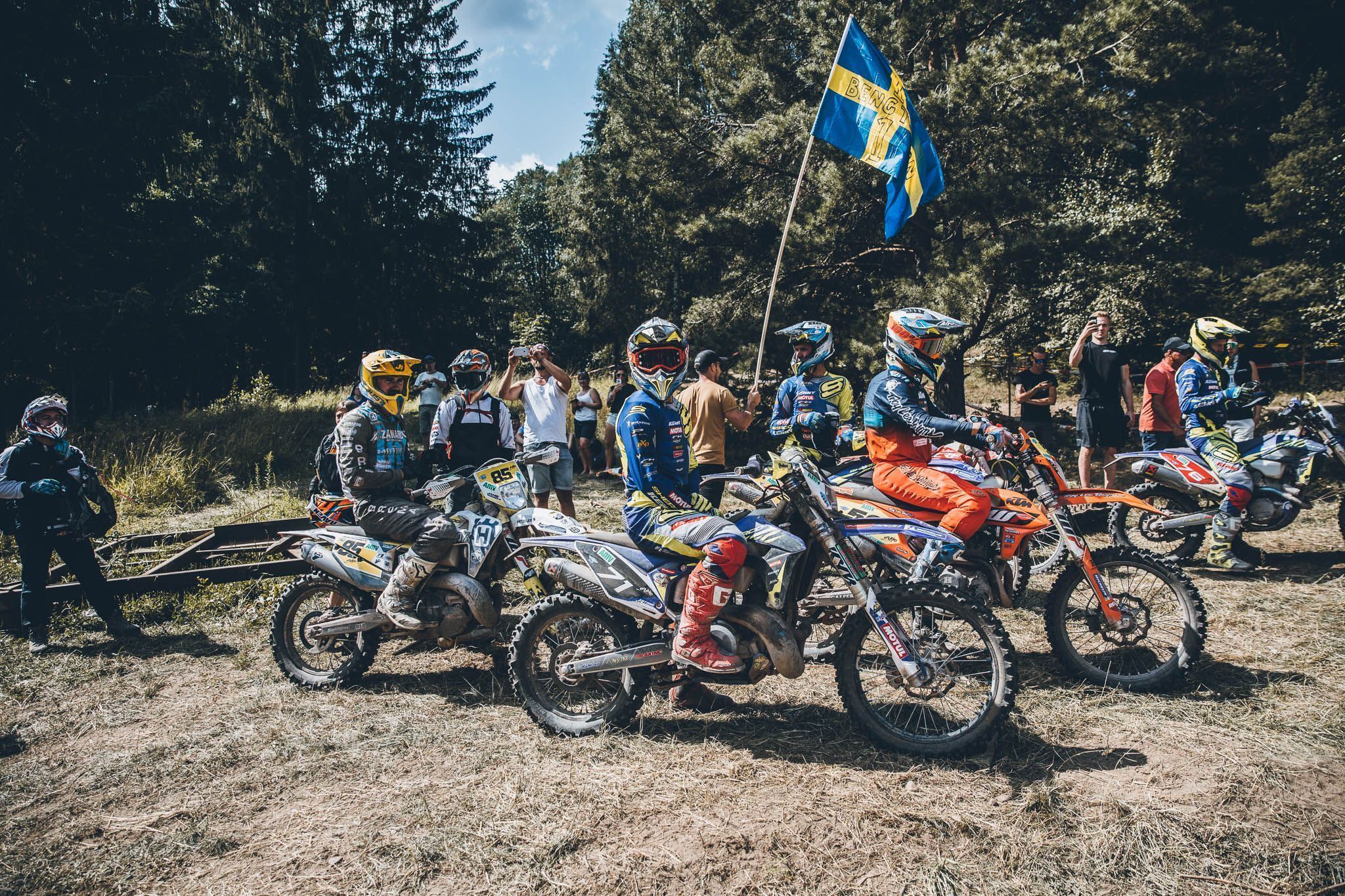 When it comes to developing a bike like this how much can you still do? And where can you improve the most?
The improvement of the product we sell to our customers is very much down to the way the rider wants his bike set up. It can vary between riders depending on their style, background, and even their nationality. It's crazy how you can see similarities between French riders who will often share the same style of riding, whereas a Spanish rider will be different. When it comes to the bikes themselves, the most significant improvements are made with the introduction of electronics. This is a new area for enduro, but it's here where we can make a big difference.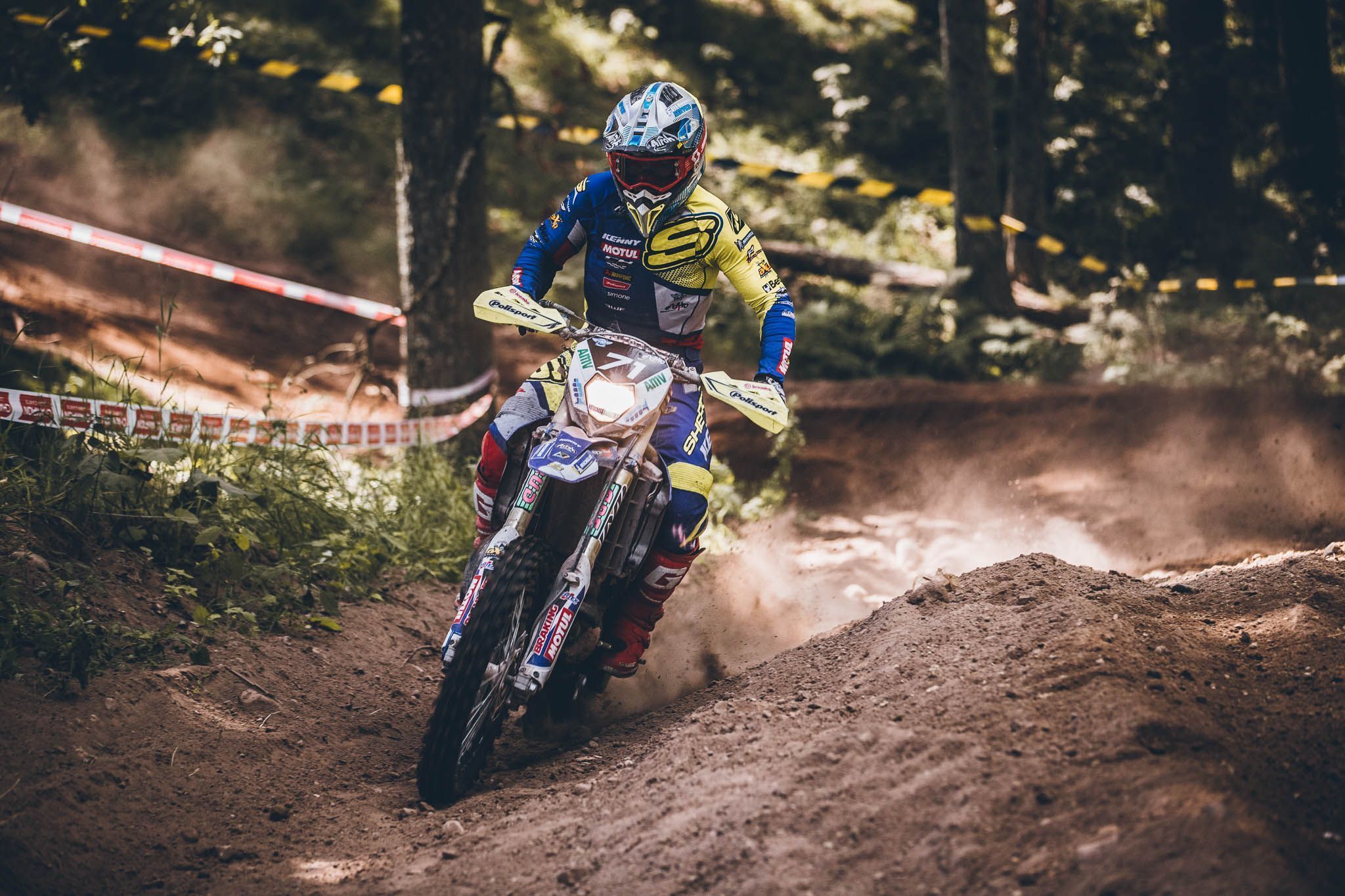 Sherco is involved in a lot of different disciplines, and so are you. Is there any crossover in knowledge or experience?
For a company like Sherco, it's really interesting to be involved in so many different things and keep a lookout for more challenges. It's more critical for us to be present in new challenges and competition that represent a market. Each individual category is so different, so there is little cross-over.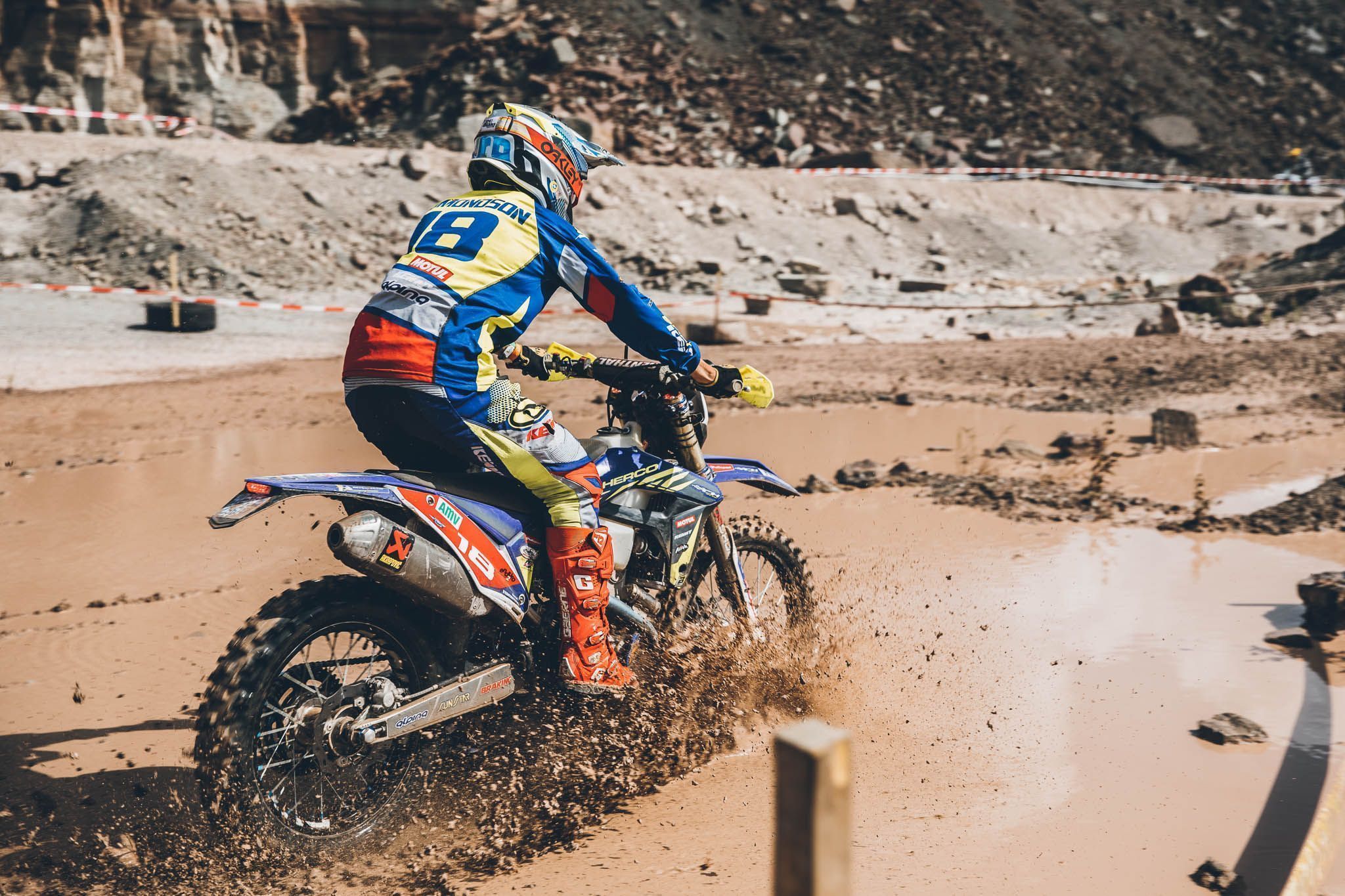 What does a brand like Motul mean to you and Sherco?
Our partnership with Motul has been a big step for us. Our story began during the Dakar. Here we got introduced to the people of Motul, and they supported us with their expertise, and we were able to get a lot of feedback from them. The analysis done by the Motul Lab helped us put three bikes in the top 20. The key component in our partnership is Motul's products and its expertise. That really helps us push forwards.