AVALON BIDDLE: "I'M SMALL AND LIGHT, SO I HAVE A GOOD POWER-TO-WEIGHT RATIO"
In the male-dominated world of motorcycle racing, one woman from New Zealand is proving that gender is no barrier to entry. New Zealander Avalon Biddle first sat on a bike as a six-year-old, igniting a passion that would go on to see her compete in national and international Supersport. Now, the Motul-sponsored racer is gearing up for the new season ahead Down Under.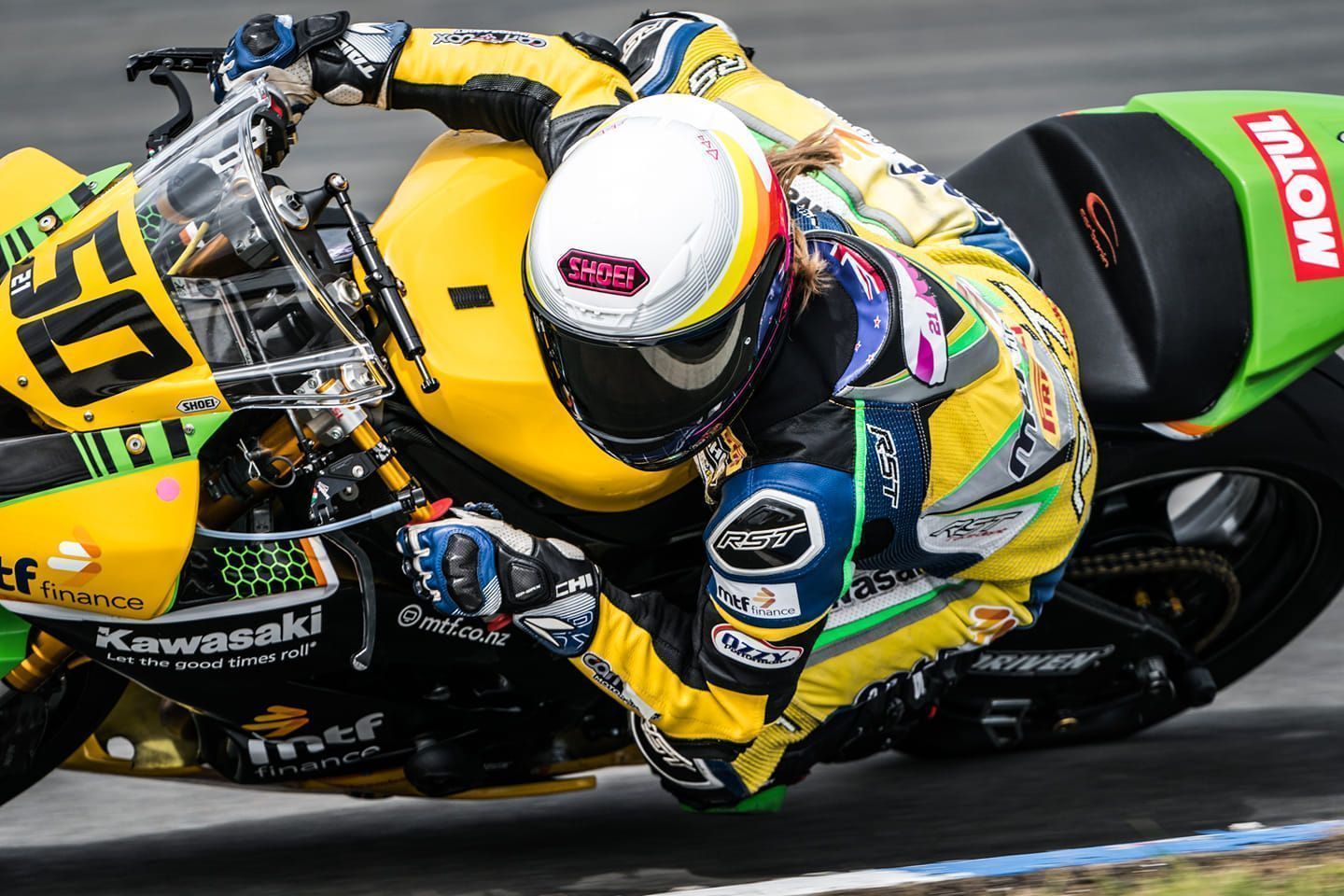 Avalon, it's coming up to spring soon in New Zealand. Is racing about to start again, and how was the previous season?
Our New Zealand championship is pretty short. It runs from January to April and has just five rounds. We've had a couple of races cancelled when the whole country went into lockdown but we've been pretty lucky and most of the racing's been pretty normal. For instance, we ended up only having three rounds of the New Zealand championship due to Covid. The racing then stops over winter and starts again in September. I live on the South Island and we have a series starting then called the Southern Race Series. That'll be the first race of the season. Then over the summer we have more big race meetings around the country. It's mostly circuit racing, but we have another event called the Suzuki International Series, with the last round taking place on the street. I was racing the year before last in the Australian championship as well. Obviously, I couldn't do that anymore because of the pandemic. You either have to be here or there.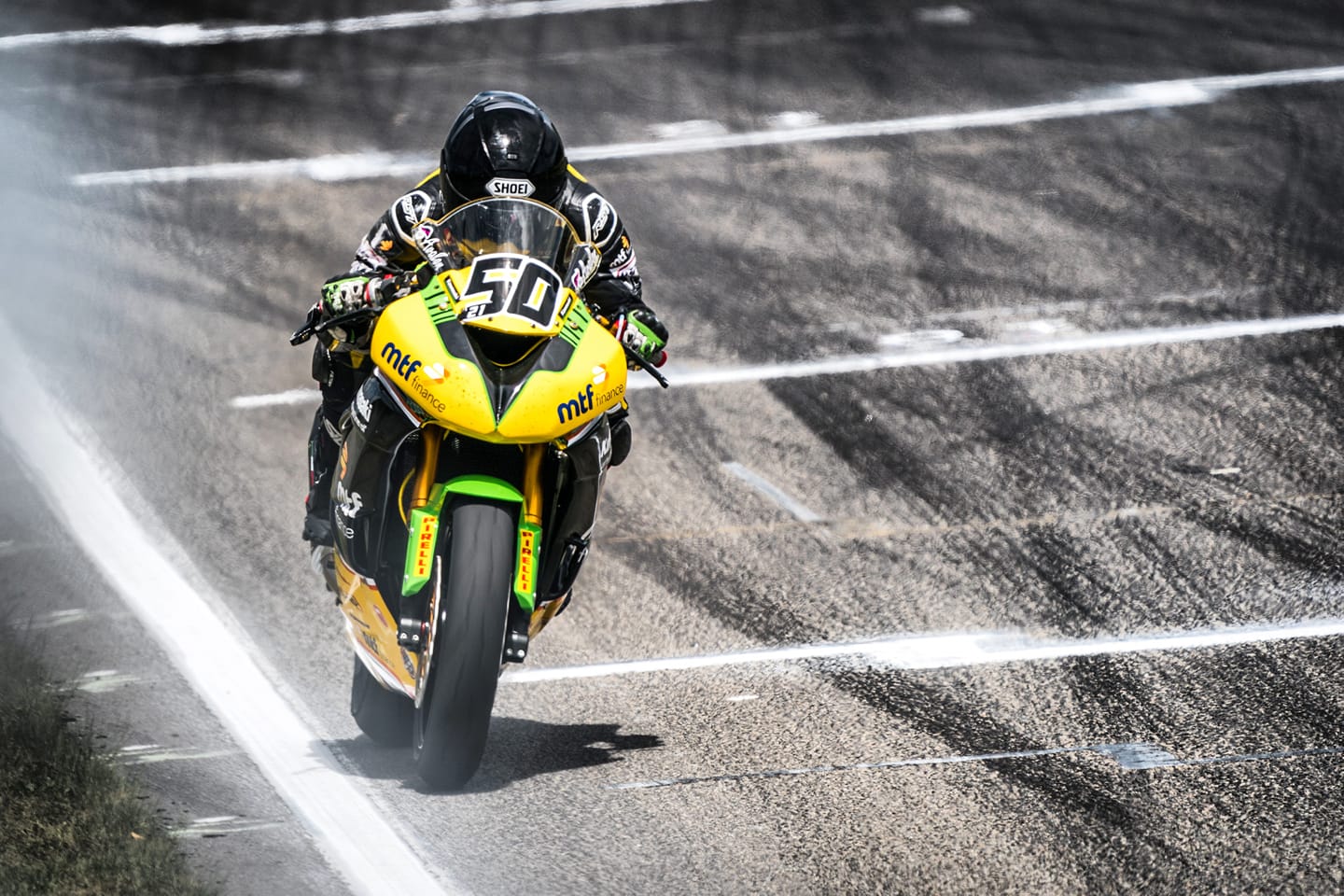 How did you get on this year in the New Zealand championship?
Not that good [laughs]. I came fourth in both the Suzuki Series and the New Zealand championship. I was close to third in both, but the street circuit let me down. I was third coming into that race. I'm definitely more of a circuit racer. In the New Zealand championship, I got taken out in the last race of the season. So, it wasn't too bad of a result, but it's strange and frustrating to be so close to the podium.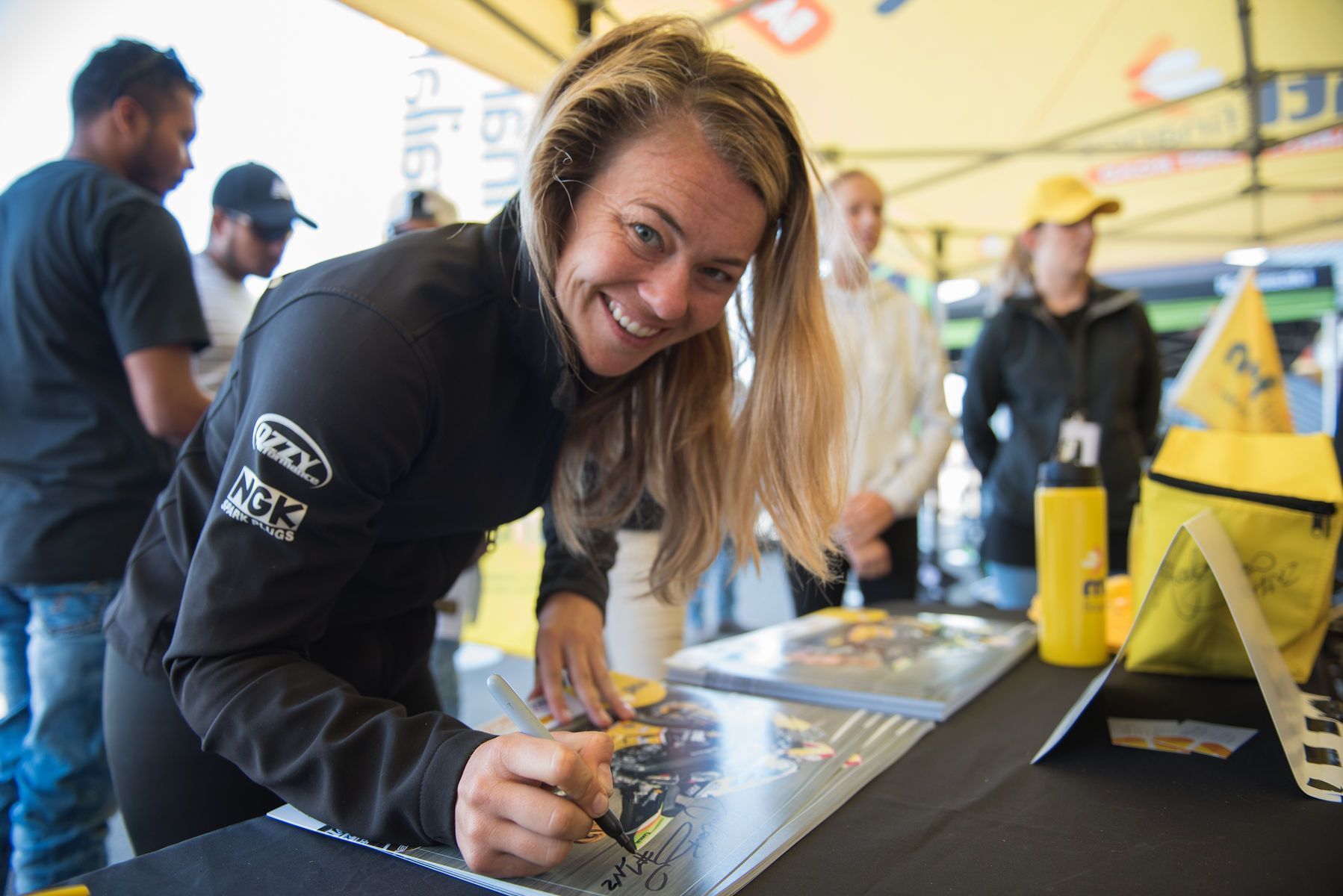 Is this racing unisex and, if so, how do you find it?
Yeah, we're all together. I like it. I started road racing when I was 13. So as a teenager coming into a sport where you can beat the boys was great. I never felt disadvantaged. But I'm definitely not as strong as the men, especially when it comes to upper body strength. So I have to train really hard and retain that. Other than that, because I'm quite small and light, often it's an advantage because I have a good power-to-weight ratio. But yes, that's what I like about the sport, the fact women and men can race together and compete equally.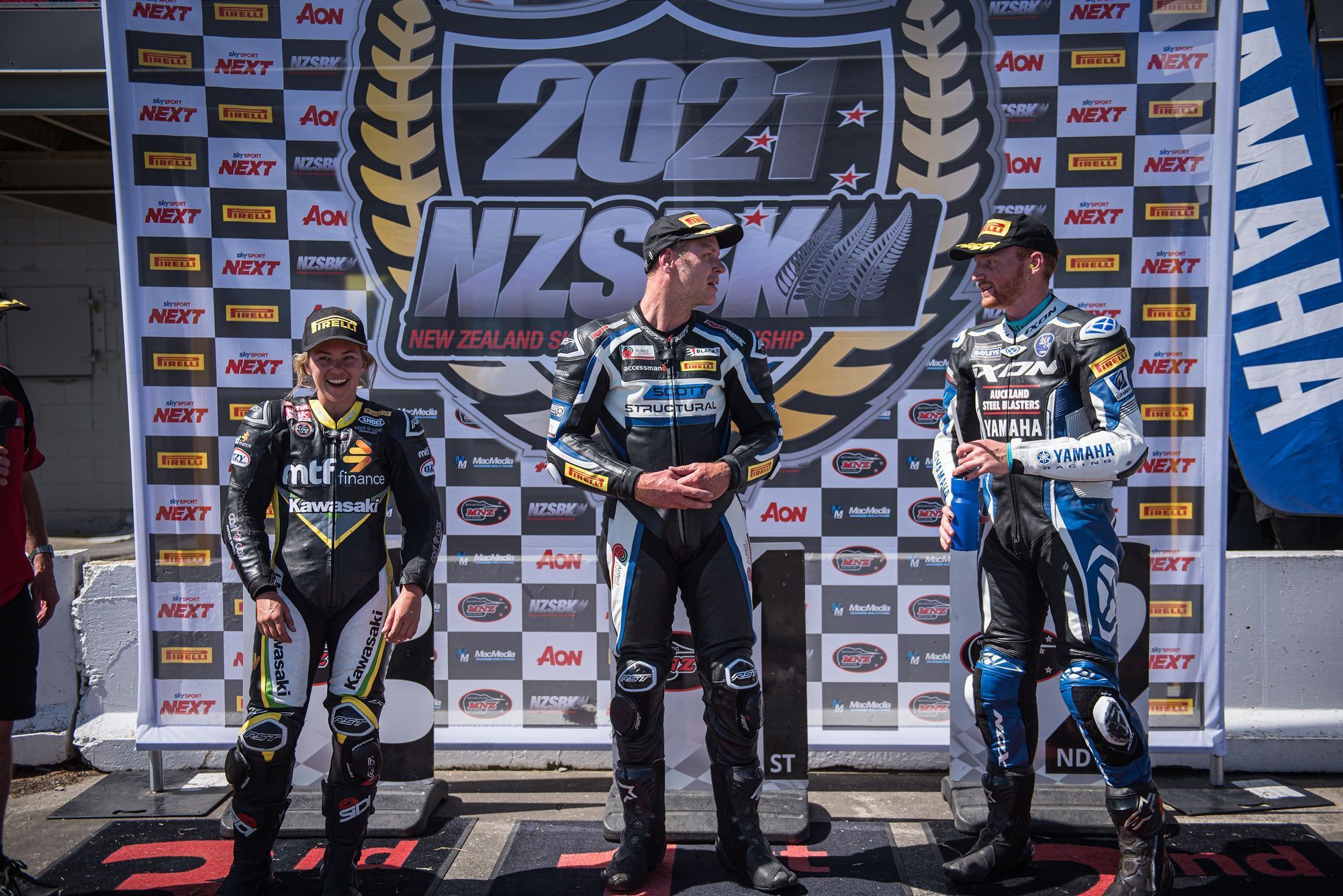 You ride a Kawasaki ZX6R. How are you getting on with the bike?
It's awesome, actually. It's been really good. We're allowed to do a bit of engine work to give them a bit more horsepower. I've been running it for about four years now. I'm really lucky to have people around such as great mechanics who help me out. But it's a lot of effort from everyone involved and I like to be hands-on with the bike myself. It's been a big learning experience to get my head around everything, but it's cool I'm familiar now with the bike.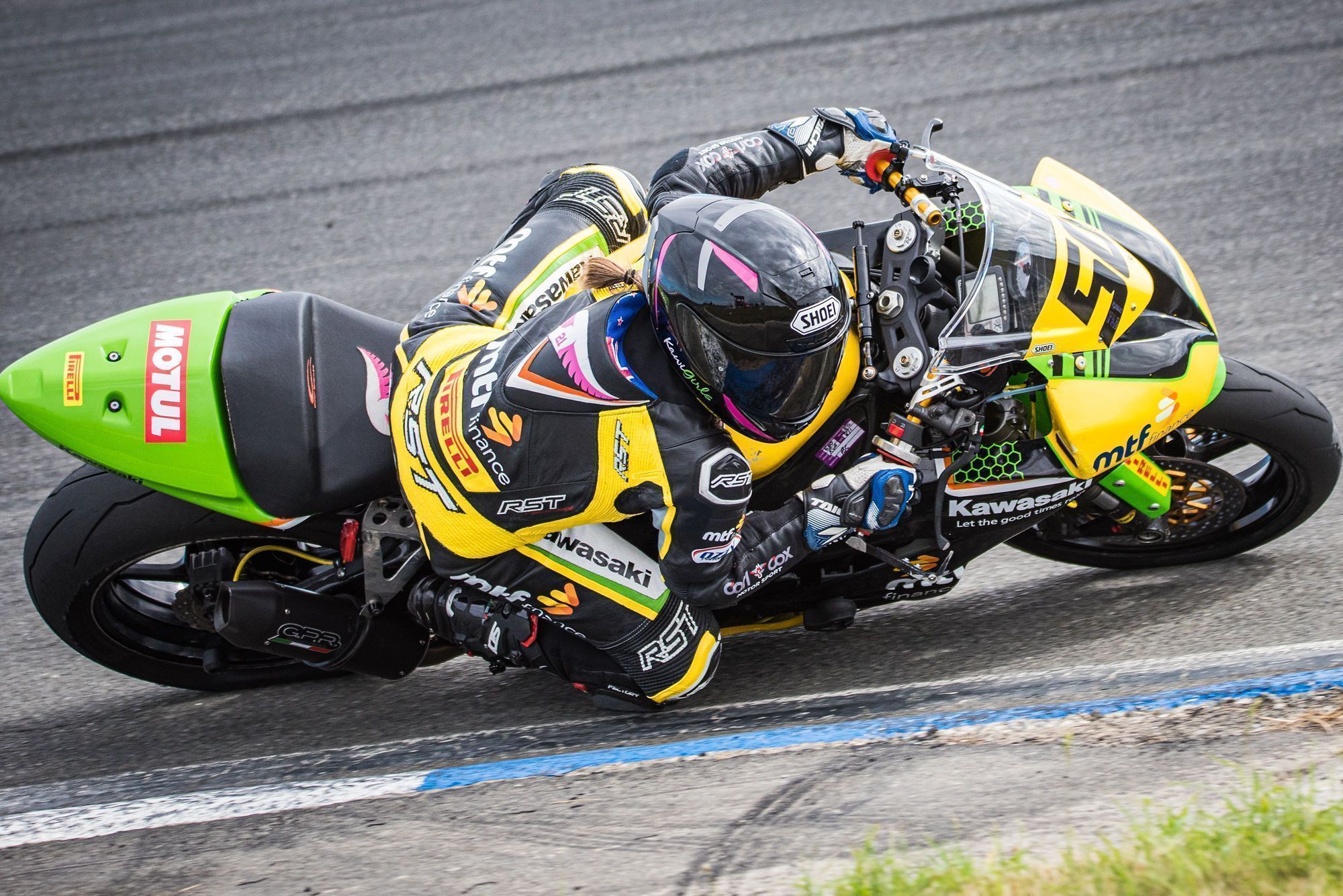 What benefit do you see on the mechanical and racing side having Motul as a partner?
I don't have to worry about the engines. I know that 300V is the best oil you can get for these engines that are very highly strung. We do an oil change after every race, and we know that in doing that we're doing everything we can to keep the engine at its best. Obviously, we use all the other Motul products as well, such as the cleaning gear.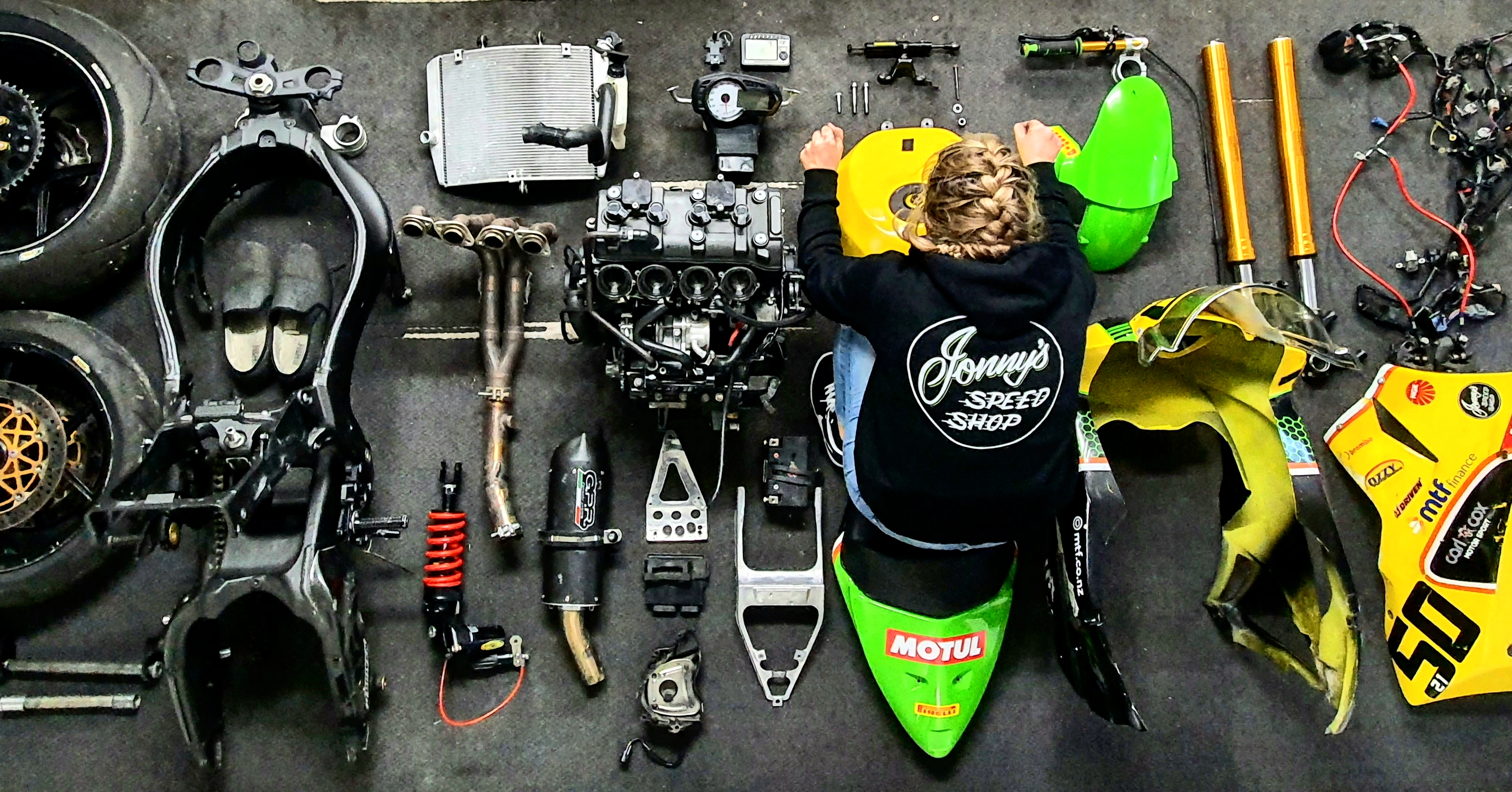 As well as racing and training, you have a full-time job, too. How do you manage to fit it all in?
I really love motorbike racing. It's definitely my biggest passion. My partner races as well. Sometimes it's really tough to fit everything in. I go to the gym before work, and when I get home, I spend a lot of time working on the bikes or doing stuff for sponsors. Sometimes my motivation is super high, but other times I struggle.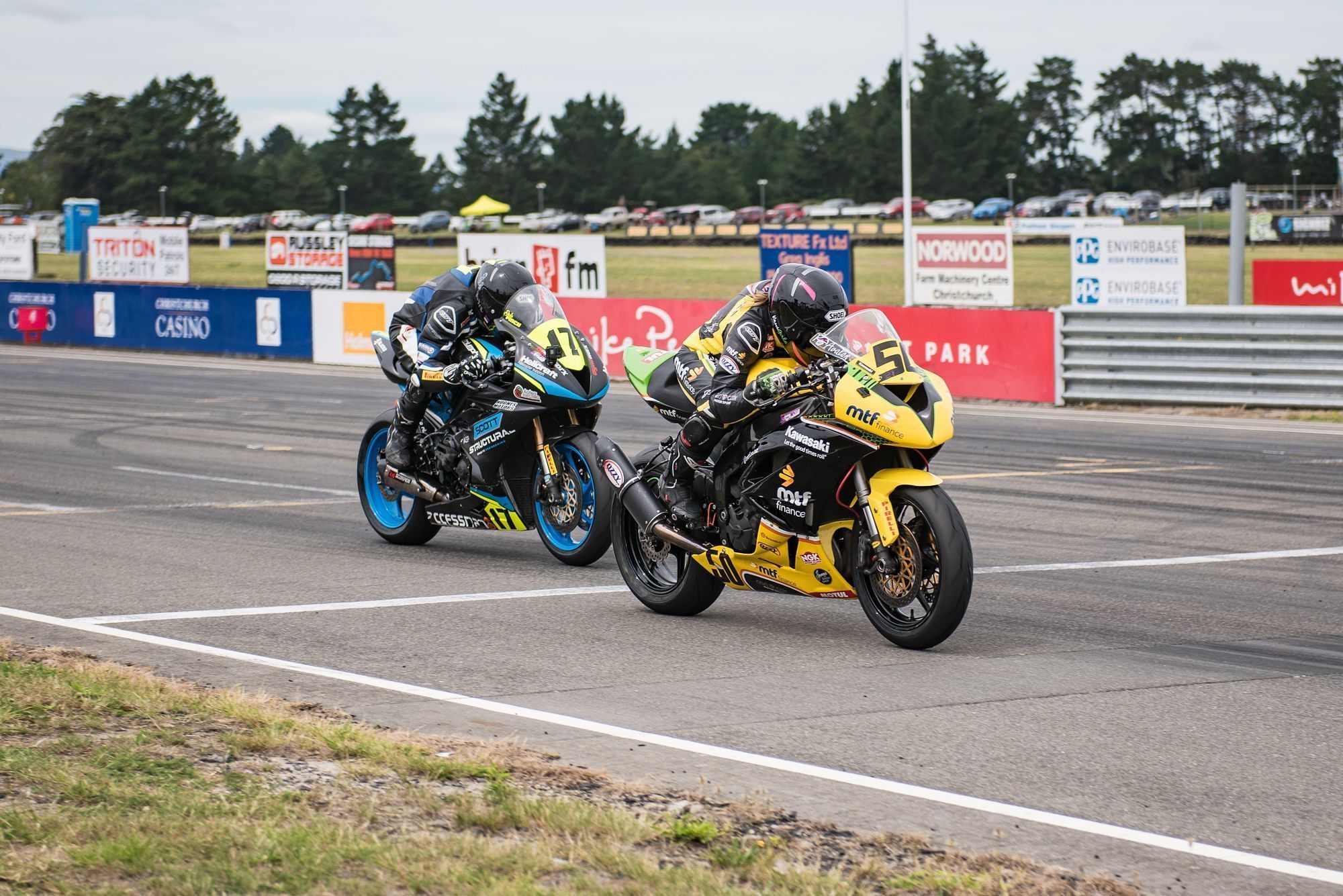 How did you start in motorbike racing?
My brother got a motorbike when he was six or seven. He's a bit older. So, I was desperate to get one when I got to that age. We grew up riding dirt bikes, and later I started riding on tarmac at a local karting track on mini motos.